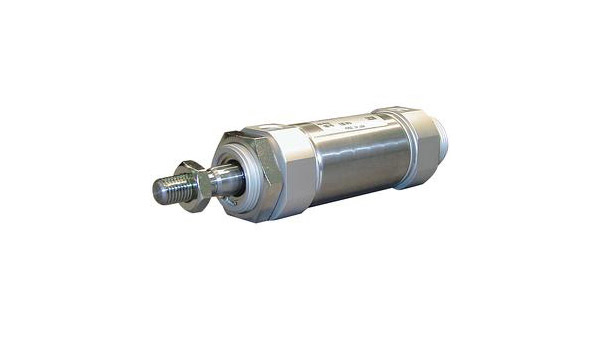 SMC PUMP PARTS
Pneumatic systems are at the heart of modern manufacturing and a key element in many automated systems. They drive production and can be found in virtually any production line. The importance of pneumatics to productivity cannot be understated; the failure of a single component can wreak havoc on operations. At Bearings & Industrial Supply Co., Inc., we understand the critical nature of these systems; that's why we supply pneumatic pumps parts and components from SMC.
SMC's global presence in the field of pneumatics is a result of almost 60 years of engineering and manufacturing excellence. Their products set the standard for value and robust durability and have allowed customers across many industries to reap the benefits of less down time and better overall system performance.
Applications
Quality, diversity, and value are the hallmarks of SMC products. SMC manufactures a comprehensive array of pneumatic parts and components. Having access to the lowest cost and most reliable pneumatic components is more important now than ever. Tighter production schedules and an ever-increasing reliance on automated systems means that down time is no longer fiscally acceptable. Whether you're looking for spare parts, upgrading, building a new system, or are faced with an emergency, we have the SMC parts that will fill your system's requirements and budget. This includes everything from directional control valves, actuators and air cylinders to connectors, electrical products, process pumps, and much more. If your facility relies on pneumatics, Bearings & Industrial Supply has the tools you need, ready to ship.
Industries
SMC pneumatic products emphasize quality and performance; as such, they are a mainstay for some of the most demanding industries. As a major provider of this recognized brand, at Bearings & Industrial Supply we have supplied some of the most well-known names in the aerospace and automotive industry with SMC parts and components. Leading aerospace manufacturers such as Boeing rely on SMC's robustness and high precision for many applications. The critical nature of their products speaks to the reliability, engineered into every SMC part. In the automotive industry, we have provided our services to many industry leaders that include Omron Automotive, Metform LLC, Honda, and Toyota. To learn how SMC's line of world-class products can help drive down cost and drive up the reliability of your pneumatic systems, contact us directly.
Literature