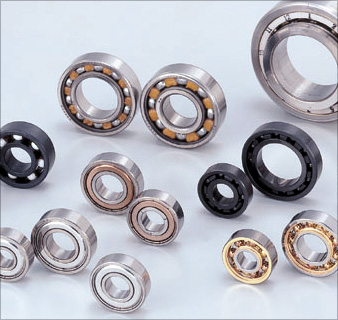 NTN BEARINGS
At Bearings & Industrial Supply Co., Inc., our reputation as the go-to source for precision bearings is built on our extensive expertise and backed up by one of the most diverse lines of bearings in the industry. Our philosophy of providing the right bearing for the right application and at the lowest price possible is embodied in the numerous lines of NTN bearings that we carry. The sheer number of bearings and bearing-related parts manufactured by NTN has allowed them to grow into the third largest bearing manufacturer in the world.
Applications
We are a full service supplier of NTN bearings, offering product sales, repair, and support services. With sizes to meet virtually any bearing application, our "off-the-shelf" bearing line is available with a choice of deep groove, angular contact, insulated, and specialty configurations. For radial or single thrust loads, NTN taper roller bearings and NTN Ultra class and Greenline mounted units provide a long reliable service life in any application. NTN bearings are composed of advanced high strength materials that not only build on their already robust performance but allow for their deployment in an even greater array of applications.
These products also feature a range of finishes such as high lubrication (HL) surface treatment. This innovative feature creates a micro-pitted finish that captures and channels oil where needed. In applications with high thermal expansion, NTN cylindrical roller bearings are ideally suited, with a press-fitted design that helps extend fatigue life and reliability. We also carry spherical roller bearings capable of withstanding high load ratings in extreme environments where shock, misalignment, contamination, and vibration are frequent.
Industries
Our lines of NTN Bearings are engineered for a diverse range of high-performance applications, from electric motors, transportation, and mass transit systems to food processing, construction, and mining. These are bearing applications that demand reliability, corrosion resistance and the ability to provide a variety of sealing options.
We provide full-service and support for all of our NTN products, supplying bearings and support for any industry. This level of service is especially beneficial to MROs, who rely on us for responsive customer service and our ability to react quickly to emergency requests. All NTN bearings are backed by a tradition of engineering excellence that goes back to 1918. We're proud to be an authorized NTN distributor and have provided these quality products to customers such as DRS Sustainment Systems, Chicago Transit Authority, Honda, and Boeing.
You can also refer to the links below for more information on how Bearings & Industrial Supply will help you find an NTN solution that optimizes performance and ensures cost savings.
Literature
NTN Ball & Roller Bearings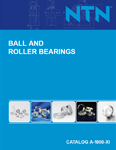 PDF-13.0Mb
NTN Bearing Units

PDF-25.4Mb
NTN Cylindrical Tapered & Roller Bearings

PDF-5.97Mb