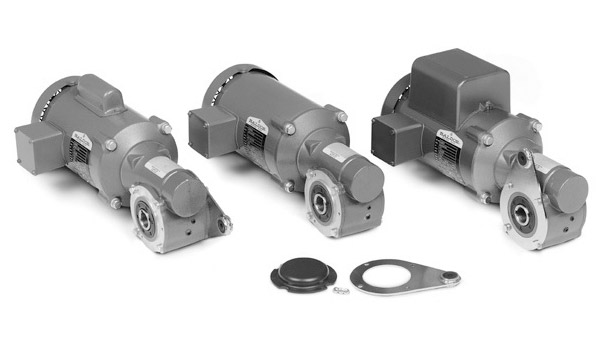 Baldor Motors
There is no company that is better known for electric motors and power transmission products than Baldor. At Bearings & Industrial Supply Co., Inc., we are proud to be a factory authorized distributor of Baldor products. From AC, DC, servo, and gear motors to mounted bearings, grinders, buffers, and lathes, Baldor Motors has become a mainstay in virtually every industry for over 150 years. All Baldor products are backed up by cutting edge engineering and employ the latest materials technology. This allows Baldor to keep pace with and take advantage of ever-changing technologies; the result is truly world-class products that deliver longer service life and require less maintenance than any other similar product on the market.
Applications
Our world runs on electricity; every non-combustion torque creating system is driven by an electric motor. The implications are vast, from pneumatic and hydraulic systems that run everything from automation and material handling systems, to the latest CNC machining center. Baldor's legendary quality makes the drive system of these applications robust and one less thing that can hinder operations.
Decreasing down time is what Baldor Motors is all about, and at Bearings & Industrial Supply, we specialize in helping our clients find the optimal parts and components for their applications. The extensive selection and varieties of Baldor products that we carry ensures that we'll be able to match your needs with the Baldor product that is precisely what your application requires. Whether you need an emergency replacement, are filling a list for a scheduled shut down, or seeking an alternative to your current supplier, we can deliver the high-value Baldor products that will drive cost out of your operational budget.
Industries
For any supplier to be up to the task of representing a company as respected as Baldor Motors, they must have an equally respected reputation for customer service. Our customer service team at Bearings & Industrial Supply is grounded in a customer-centric culture. This dedication manifests itself in every area of our organization; we make sure that every manufacturer we represent produces products that are both economical and of the highest quality available. Only in this way can we ensure that our customers are getting the best value possible.
This has also allowed us to provide our services to some of the biggest, most well-known, and demanding customers. These include serious heavyweights such as Boeing, General Electric, B.F. Goodrich, Northrop Grumman, Toyota, and Hewlett-Packard.
For more information, or to learn more about all our products and services we provide, contact us directly.
Literature
Baldor Motors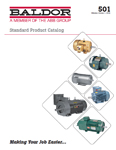 PDF-16.5MB