Power Transmission Belts
( Click image to enlarge )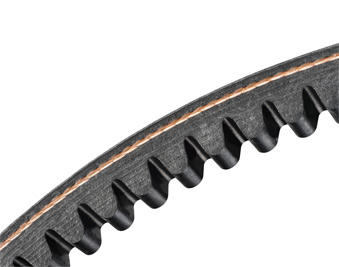 When you're looking for high-quality power transmission belts, think Bearings & Industrial Supply. As a leader in the industry, we're a key distributor for performance-oriented transmission belts. We remain cutting-edge to the market to serve any customer need and environment. With more than 1 million parts in stock and ready for delivery, we're sure to have everything you need for your next project. We carry a large selection of power transmission belts, including:

Heavy and Light Duty-V Belts
Timing Belts
Poly Chain Carbon Belts
Power Grip Belts
Synchronous Belts
Duraflex Belts
Double-V Belts
Cog Belts
We offer an array of belts in various sizes, materials, and tooth profiles, used for automotive, industrial, and heavy machinery. Made of the highest quality materials, our belts utilize polyurethane materials combined with carbon fiber tensile cords for increased capacity and performance.
We sell profiles such as GT, HTD, GT2, and GT3 with enhanced load carrying capacities, robust tooth design, anti-static capabilities, and dual driving surfaces. Used for numerous conveyor and power transmission applications worldwide, our belts meet demanding performance requirements and ISO standards.
Customers such as Toyota and Honda rely on our company to provide MRO capabilities to suit any severe environment.
All of our product lines are inventoried and tracked with an extensive e-business framework providing the most efficient distribution for our customers. We stock and sell recognized belt manufacturers such as Gates, Goodyear, Bando, Carlisle, Browning, and MBL.
At Bearings & Industrial Supply, we pride ourselves in having the parts others simply don't. We strive to always make our customers number one in everything we do. Our selection of power transmission belts is just one segment of our inventory. Browse our full selection of bearings, seals, and more to find the right piece for any project. Call us today at (800) 826-9870 for more information on any of our parts or to place an order.