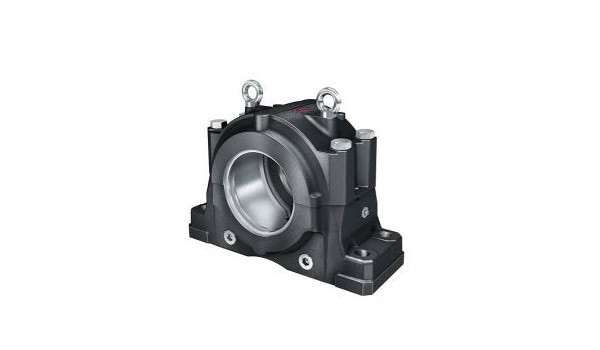 Schaeffler Bearings
At Bearings & Industrial Supply Co., Inc., we offer bearings made by the broadest range of manufacturers in the industry. We represent all the biggest names in the bearing industry with the widest selection of bearings and power transmission products available, including our lineup of Schaeffler bearings, featuring bearings from FAG, INA, and Barden.
No bearing line would be complete without the Schaeffler family of companies. These include INA, FAG, and Barden, and comprise virtually every type of roller and ball bearing, as well as linear bearings and various maintenance products. Backed up by our team of seasoned professionals and a culture of customer service, we've worked with clients across the globe to provide power transmission products that are enhanced by our cutting-edge supply chain solutions.
Applications
Schaeffler bearings and other products, including FAG, INA, and Barden bearings, are ideally suited for both light and heavy industrial applications. In rail, mass transit, and construction, they deliver high performance and a long service life. When used in industrial machinery, Schaeffler products provide smooth operation and economical pricing. When it comes to power transmission parts and components, there are few manufacturers that can match Schaeffer for selection, price, and quality.
This is where the Bearings & Industrial Supply team adds even greater value. We have many years of industry experience and understand how our products and their applications work together. We provide the flexibility to deliver more than just world-class products; we enhance the experience with superior customer service and a wide range of capabilities that help to streamline your supply chain.
Industries
As a leading provider of bearings and industrial supplies, we offer a comprehensive line of products that allow us to accommodate the needs of virtually any industry that requires power transmission components. Schaeffler products including brands as INA, FAG, and Barden, exemplify our ability to service some of the most demanding industries--from mass transit such as the Chicago Transit Authority and Regional Transit Authority to automakers like Toyota, Honda, Rolls-Royce and Mercedes-Benz. We also work with a number of aerospace clients including Boeing and Northrop Grumman and have provided our service to B.F. Goodrich, General Electric, and Hewlett-Packard. Our comprehensive product lines and customer-centric culture also make us a very desirable partner for MROs.
Regardless of how stringent the industry or how demanding the customer, our ability to meet these challenges with superior products and services has allowed us to become a preferred supplier for both large and small customers alike.
To learn more about all our services, including our Schaeffler bearings, contact us directly.
Literature