Seals
( Click image to enlarge )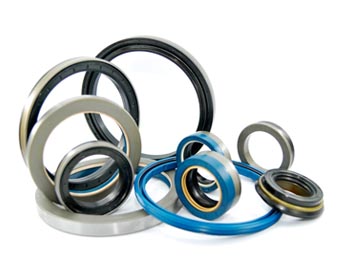 At Bearings & Industrial Supply Co., Inc., we provide a variety of state-of-the-art seals for an array of heavy industrial environments. Our seals provide complete closure in spaces that must reside between stationary and moving components within heavy equipment. We stock and distribute to serve our customers in a wide range of industries and business needs.
Various Rotary Seals
Rod Seals
Radial Shaft Seals
Wear Seals
Oil Seals
Our seals are made from high-quality materials that include viton, buna, nitrile, and silicone rubber that keep lubricant in place without contamination from harmful particulates in severe environments.
We also sell a variety of speedy sleeves utilizing proprietary materials and manufacturing to provide an optimized seal, minimizes wear, and enhancing performance. Used in countless industrial environments, our seals protect machinery and automobiles, allowing continuity of operation while providing optimal efficiency.
Our seals support a wide range of industrial applications for customers such as General Mills and Boeing.
All of our product lines are inventoried and tracked with an extensive e-business framework providing the most efficient distribution for our customers. We sell the finest quality seals worldwide from manufacturers that include Chicago Rawhide, National, Garlock, J.M. Clipper, and TCM.