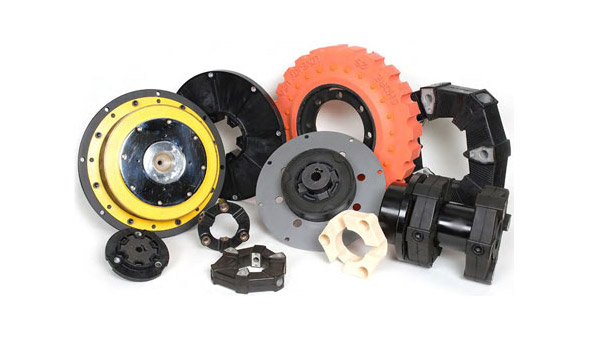 Lovejoy Couplings
At Bearings & Industrial Supply Co., Inc., our culture is based on customer service and providing the broadest range of power transmission products available. As an industry leader, we select only the best, most respected product brands; an example of this is our line of Lovejoy couplings. Lovejoy has been setting the standard for quality couplings for over 50 years and is one of the most respected coupling manufacturers in the industry. The combination of quality Lovejoy couplings and our product expertise gives customers an unbeatable advantage.
Applications
Lovejoy couplings and universal joints create value through innovative design, cost-effective manufacturing processes, and features that allow for their use in a wide range of applications. The diversity of Lovejoy products includes couplings types such as jaw, disc, torsional, rubber suspension, grid, S-Flex, HercuFlex and Sier-Bath, as well as RunRight suspension products.
For high shock requirements, we also provide a full line of SAGA couplings, which are designed to withstand some of the most demanding applications.
Lovejoy couplings personify quality and value with designs that provide a smooth operation that can accommodate a high degree of misalignment without affecting overall performance.
In applications where high torque starts and stops are frequent, nothing available can outperform Lovejoy. Lovejoy universal joints are equally as innovative; they are engineered with a specially designed yoke that delivers uncompromising strength and is ideally suited for high horsepower applications. Regardless of your requirement, taking advantage of the Lovejoy quality, superior service and the competitive pricing at Bearings & Industrial Supply is a win-win scenario.
Industries
Lovejoy's half century of preeminence as a manufacturer of couplings and universal joints has brought about innovation that has allowed these products to propagate across many industries.
For MROs and the automotive industry, Lovejoy is a household name; their products are manufactured to industry-wide standards, so adding them to any application is a seamless way to add a far more robust option for power transmission.
In addition to MRO and automotive industry applications, Lovejoy couplings are at home in some very demanding industries. Their ability to perform under the most punishing conditions is a hallmark of the brand. In piston driven systems such as engines and compressors, they can take crushing torque and violent pounding. This kind of robust quality has given Lovejoy a reputation as one of the most trusted names in coupling and universal joints.
Literature